The perfect shift planner - quick,intuitive, reliable.
Putting your weekly roster together feels like chaos? Take back control. Staffomatic is your quick fix to cover unmanned shifts, make availabilities known, deal with roles and skills, let team members trade shifts according to preferences and automate it all..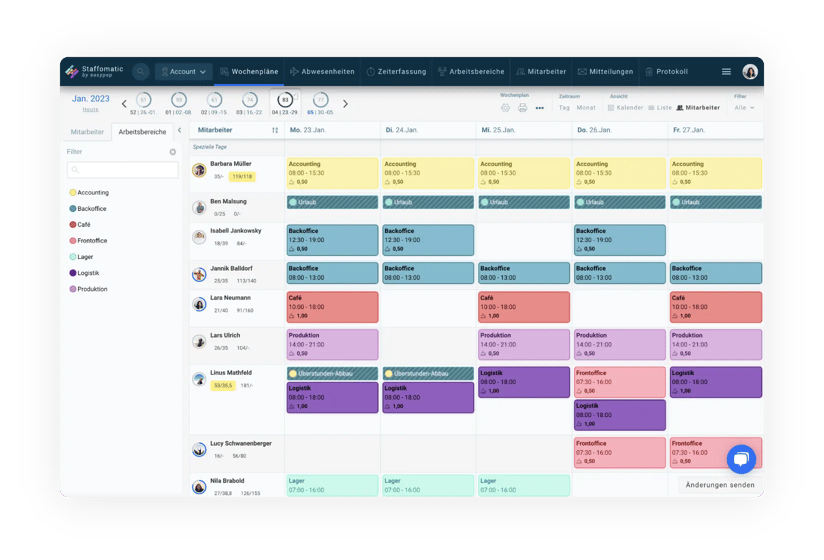 How complete are the existing weekly plans? On one view informed.
All departments, teams or locations in view
The weekly planning per employee: each day, target times, holidays
Our in-app chat: If you have any questions, our experts will be right there to answer them, real people, by the way!
Flexible views: by day, week, employee, as list, board …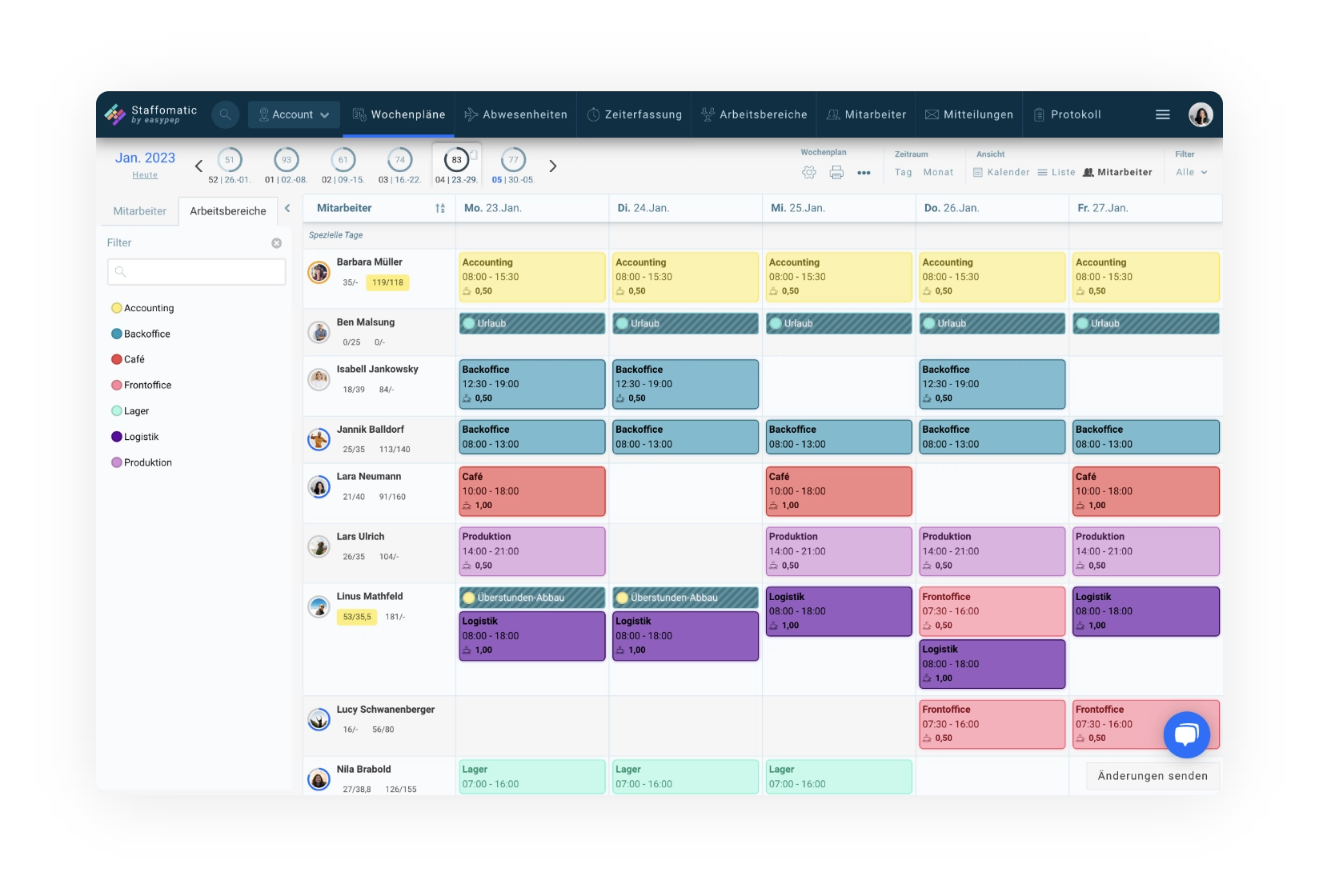 Im handel bleibt umsatz liegen, wenn schichten nicht perfekt geplant sind
Ob einzelhandel oder versandhandel - schnelligkeit und flexibilität sind von zuverlässiger personalplanung abhängig. Für alle, die planen, einteilen, erfassen und abrechnen, gibt es Staffomatic.
Here are nine reasons to test our shift planner app!

AI-enabled planner
Automation and notifications save you time when planning your shifts.

Great templates
Use our templates and save precious time when putting together the weekly roster.

Absence Manager
Instantly see who is present or on vacation with the optional vacation planner.

Apply for shifts
You decide if your team members may apply for shifts by themselves.

Shift swapping policy
A team member can't make it? He may swap his shift with a colleague simply by clicking. Your call.

Push Notifications
You and your co-workers will be immediately informed by email of any changes to the shift schedule.

Accurate analytics
Create evaluations of shift schedules and working hours in just a few clicks.

Ready for export
Download records as CSV or Excel, for billing or to connect with other applications.

Runs on all devices
Your shift planner web app runs on desktop, tablet & smartphones.
Proven in +1,500 teams & organizations
You want to know more?We gladly support you.
Give us a shout!

Mo - Fr 9 am - 5 pm